Day in the Life | Intern | Joseph Acevedo
My name is Joseph Acevedo, and I am currently a 2L at the Thurgood Marshall School of Law (TSML) and a Summer Legal Intern at Vortex Companies. I would describe myself as easy-going, but a hard worker. When I'm not at school or work, I love to play basketball, travel, and ride my bike. One of my favorite things about Houston is the Houston Livestock Show and Rodeo. For 10 years I was a Rodeo Concert Production Assistant and had the chance to meet Bruno Mars, George Strait, Pitbull, Usher, Shawn Mendes, Cardi B, and so many more.
Prior to law school, I graduated from the University of the Incarnate Word with a degree in Business Administration. Currently, I am taking 8 hours of classes this summer – Business Planning, Employment Discrimination, and Law & AI. Fortunately, Vortex has been flexible in balancing my schedule with working full time and taking 3 summer classes. I expect to graduate from law school in December 2023.
Since joining Vortex, I've had the opportunity to learn more about the incredible work we do as a company. Sewer infrastructure is a "dirty" business, but it is extremely important for our urban ecosystems. Our business units empower cities to continue to grow cost effectively and prevent the spread of water borne diseases. A few of the things I enjoy most about interning at Vortex are joining meetings to discuss mergers and acquisitions, reviewing and building financial models, and learning about past transactions from our General Counsel. Mergers and acquisitions are particularly interesting to me because during my first year of law school, my favorite class was contracts so it's fascinating to see contract theory in practice and see firsthand how important language is when drafting a contract.
Here is a look at a typical day in my life as Vortex Intern:
8:30am
I start the day off with a Teams call to discuss current contracts and projects in various regions. Vortex is a fast-growing company, with offices all over the United States and Europe, so these calls help our Regions stay connected with our General Counsel regarding the contracts they are using. After the call ends, I'll begin to draft letters for the Vice Presidents of the different regions to send our customers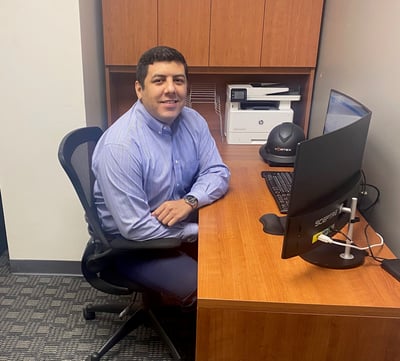 10:30am
Typically, by 10:30am I'm starting to work on M&A deals. Most of this time is spent gathering and organizing due diligence that was sent to us and transferring the data into our financial models. From here I'll work with our CTO to build out the financial models, make adjustments, and work on presentations.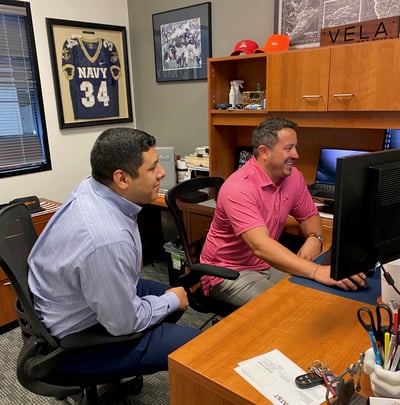 1:00pm

Lunch time! I usually bring my own lunch and try to read/review for the class I have that night. Vortex has been very flexible with me by working with my schedule so I can attend summer school.
2:00pm
2pm is time for the Mergers and Acquisitions Update Meeting. During this meeting we go over updates among the M&A team which include me, our CTO and our General Counsel. This meeting is meant to get us all on the same page. We review financial models, share discussions about different opportunities and keep our notes up to date.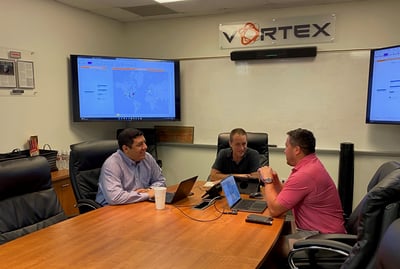 4:00pm
Around 4pm, I usually shut it down and head to school for my summer classes. I'm taking three classes: Business Planning, Employment Discrimination, and Law & Artificial Intelligence.
I have thoroughly enjoyed interning at Vortex. I would recommend an internship with Vortex because it's a fast-growing company, with great leadership, in an important industry. Fast growing means you'll have the opportunity to work directly on real projects with significant outcomes.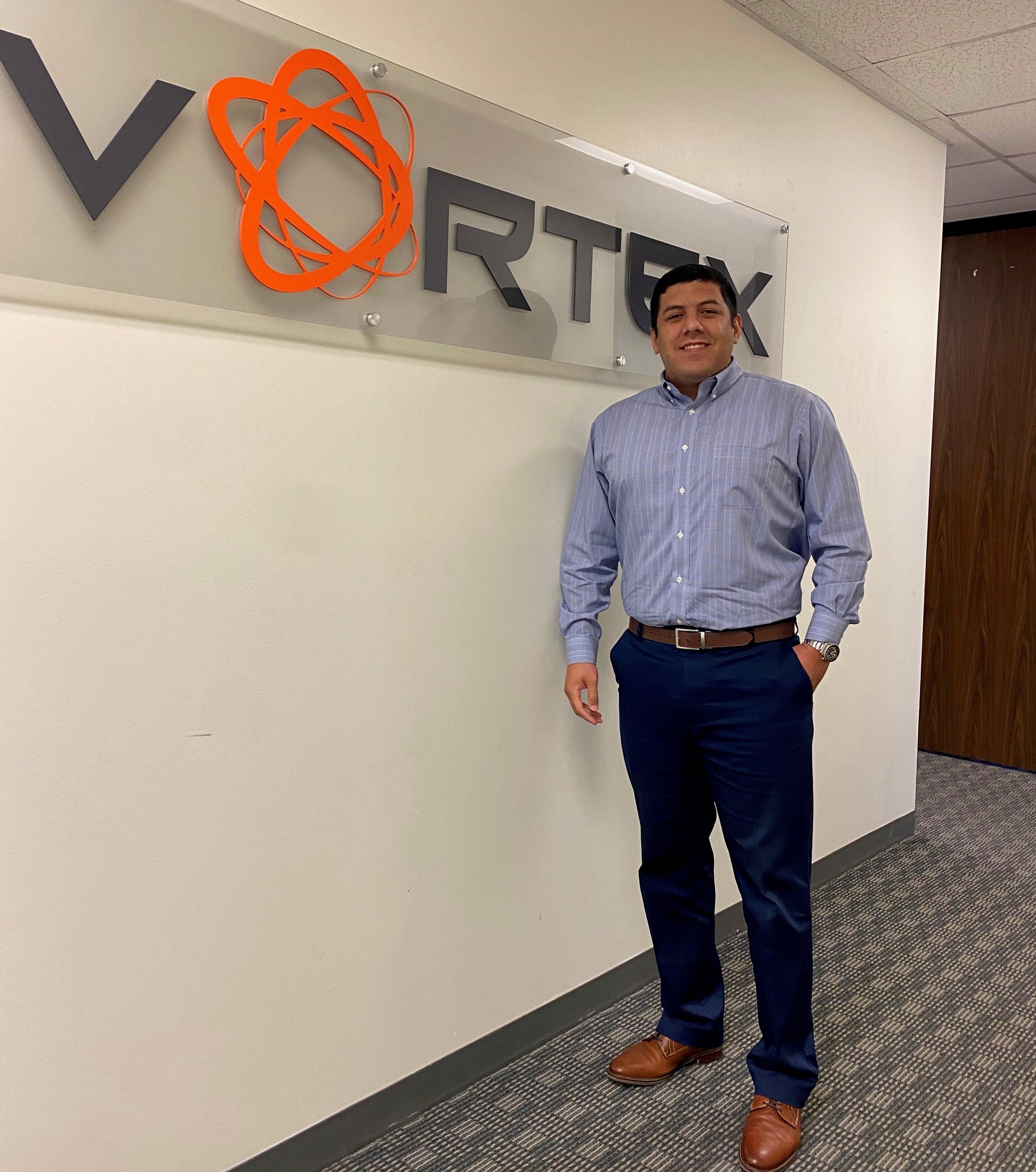 Thanks to everyone at Vortex for making my internship so meaningful!
- Joseph Acevedo
Media Contact
|
|
Bethany Hilt
|