Completely Trenchless Solution Allowed Street and Light Rail to Remain Operational Throughout Duration of Project

THE CHALLENGE
Maintaining a proper sanitary sewer system is critical to the daily lives of Houston residents. Like many cities across the country, the City of Houston finds itself constantly fixing aging sewer lines and upgrading infrastructure. The City's wastewater system is one of the largest and most complex in the country, with over 6,000 miles of wastewater lines, 390 lift stations, and 39 wastewater treatment plants. The City of Houston places importance on its 23-mile light rail system, MetroRail, which would become a challenge for the project as one section of the affected sanitary sewer, located on Fulton St., contained a stretch of its MetroRail.
Needing to repair 5,700 LF of 60-inch sanitary sewer and knowing that if left unrepaired, major damage such as sinkholes and collapsed roadways could occur, a trenchless solution was needed to avoid shutdowns or prolonged project completion. It was understood that any excavation or access requirements would require the shutdown of the rail which would have a huge impact on the surrounding businesses and residences.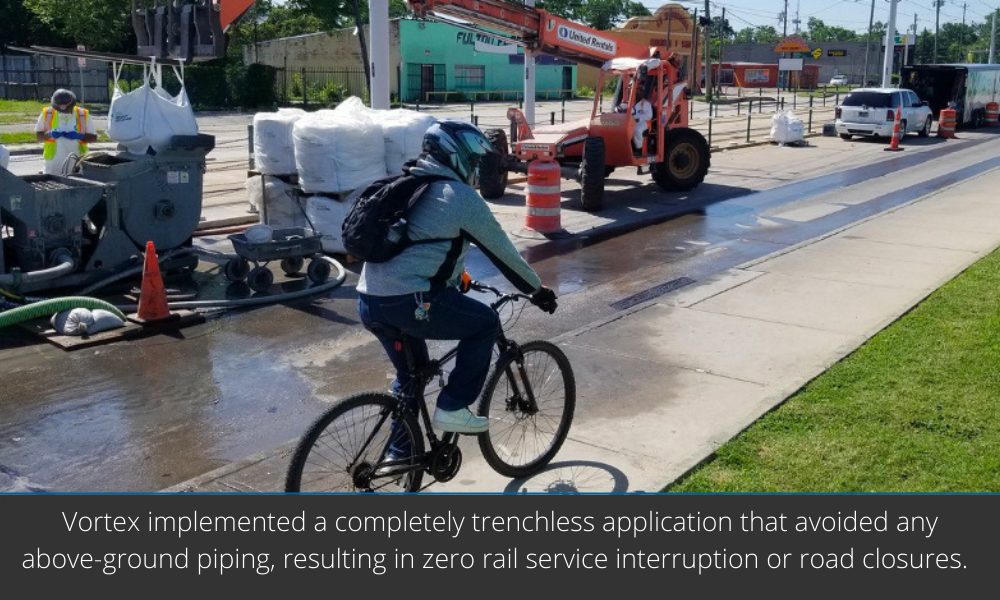 THE SOLUTION
Vortex Lining Systems provided a comprehensive, consultative assessment of the City's project requirements and determined that a spin-cast geopolymer application process was the best choice. After cleaning and extensive patch and repair of the leaking sewer line's cracks, voids, and offset joins, Vortex applied GeoKrete® geopolymer to a 1.5" design thickness. GeoKrete® was chosen based on its historical success, cost, and ability to handle the difficulty of the installation. Due to the versatility of the GeoKrete® material, Vortex was able to both spray apply and spin-cast the material using application equipment.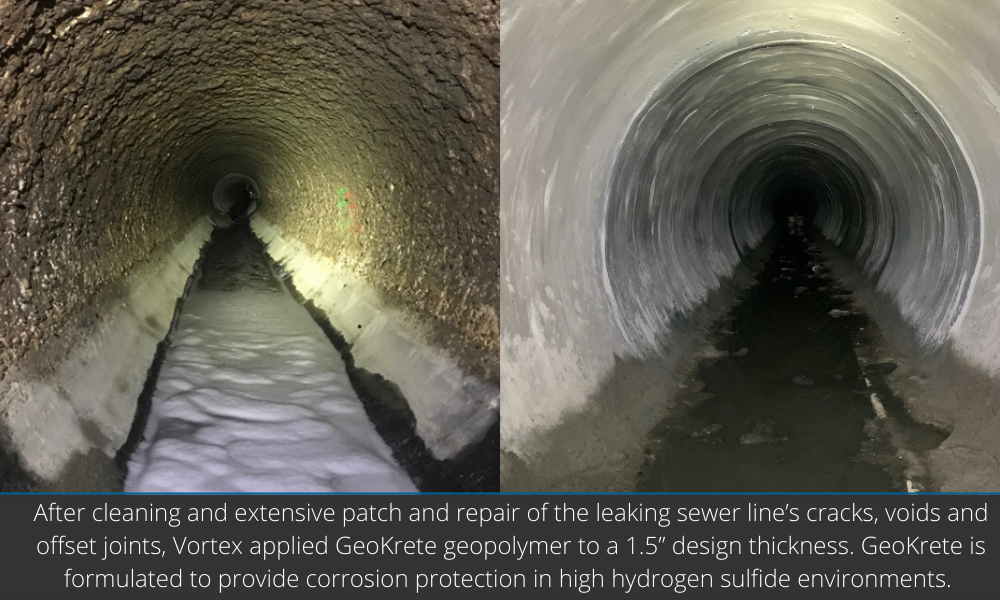 THE RESULTS
The 60-inch sanitary sewer pipe was fully rehabilitated and completed on time and within budget while meeting all objectives and expectations of the project. The ultimate goal of the project was met by completing the project with no interruptions to the MetroRail line located on Fulton Street, which pleased stakeholders as well as The City of Houston.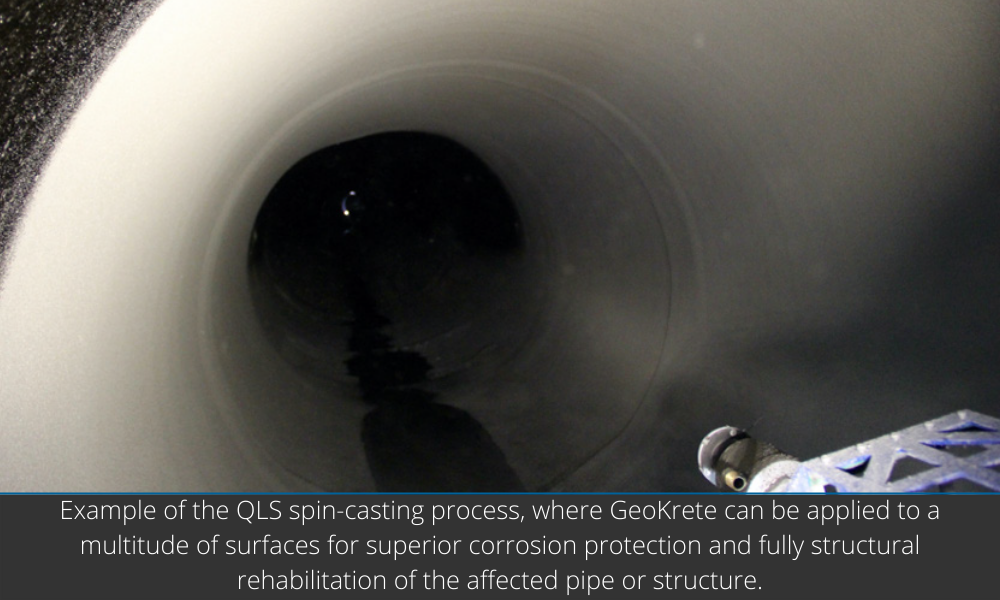 To download the complete case study, click here or visit vortexcompanies.com/
Media Contact
|
|
Bethany Hilt
|